Internet fraud or otherwise known as Yahoo Yahoo is fast becoming the norm of making money by the younger generation or the millennials who are grossly unemployed or underemployed.
Nigeria is currently confronted by an unemployment rate of about 23.10% in the third quarter of 2018, according to statistics made public by an economic watchdog, Trading Economics.
With a population of about 190.89 Million people living with an individual living wage of about N43200.00 and a family wage of N137600.00, while the youth unemployment rate is 36.50, totally about 20927.60 and a forecast rise of 4672.00, there's sure need for caution to be taken.
Society induces the notion that a young man finds fulfilment only when he has loads and loads of cash stacked up in his bank account, living in a luxurious house, driving an expensive car, then that equates to success. This and many other influences is the reason behind the skyrocketing involvement in internet fraud.
Thou according to report on Vanguard, popular Nigerian musician, Rugged Man, otherwise called Ruggeddy Baba, educate and encourage the young people not linger on the bad economy and leaders to indulge in internet fraud.
He said; "Do not be deceived, if you are caught, you will go to jail. A word is enough. Any person who uses the internet to defraud, send emails, misrepresent any fact or a set of fact to another person due to the misrepresentation, suffered loss and damages; such person has committed an offence and is liable to a term of not fewer than 5-years or a fine of N10 million or both.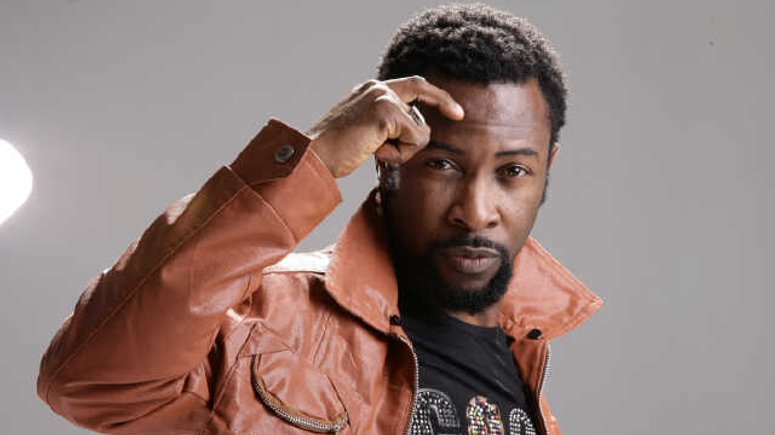 Rugged Man's comment negates the statement of the Old musician, Naira Marley, who said internet fraud is not a crime because the yahoo boys were recovering the looted funds the slave masters took while they enslave the blacks.
He said; "If you know about slavery you would know that Yahoo is not a crime", he had commented on social media. Without relishing on their effort, the Economic Financial Crimes Commission (EFCC), has been on the rampage of sniffing out everyone who is known to be involved in internet fraud across the nation.
It will be recalled that some times those who indulge in internet frauds were being apprehended for allegedly using female panties for black magic to increase their chances of making loads of money in the from their fraudulent acts.
Now in a bit of a schematic way, internet fraudster has taken a new way to scheme people and defraud innocent Nigerians and even extended their tentacles to the West Africa region.
Vanguard News recently revealed in a report that the Nigeria Electronic Fraud Forum (NeFF) has released its fraud report for 2018 which showed that over 17,600 bank customers lost N19.9 Billion to scammers during the year.
The unholy acts are now prevalence now with the use of mobile phones for banking activities, like internet banking, mobile transfer, and other mobile transaction.
NeFF reports that money fraud through the mobile channel, accumulate to about N598.8 million which is about 72% of the 100% of fraud committed by in the year 2018.
The new method devised is a High Tech Fraud which is called SIM SWAP FRAUD.
Here's how it works;
1. Your phone network will momentarily go blind/ zero without signal or zero signal bar, after which a call will come through to your phone.
2. The caller on the other end will pose to be calling from your network provider, base on the current internet connection on your phone, requesting you to press 1 on your mobile phone.
3. Immediately you respond to the instruction, you'll have your network back, but then almost immediately it will go blank again. (Zero Bar), but just like a flash of light, your bank account has been hacked and all your money is gone.
To save your money from disappearing into thin air, because after all your money has been withdrawn, you would not receive any alerts to notify you of the fraud, so when the caller asks you to press 1, do not.
Internet fraud is on the rise, however, the agencies that are charged with the responsibility of protecting the public against such infractions seem to be up to the task, it is now left to the members of the public to remain vigilant and report suspicious activities to the necessary authorities.
Leave your comments below…